---
Collecting, how do you do it right?


There are different ways to start and to build up a collection.

The method that suits to you depends on your personal preferences and your character.

One possibility is to buy intuitively what is your personal taste, regardless of who has made it and when.

Another somewhat more systematic approach is to narrow the overlook of the vast field of Murano glass products. Pick a topic, for example, a certain decade or find something particularly exciting, e.g., a particular manufacturer, an artist, a style. It is important, to gain an overview about the matter. You can do this on our website or you read secondary literature, e.g. books like 'Murano Magic' by Carl I. Garble, 'Venetian style glass' by Marino Barovier or "Art Glass from Murano" by Marc Heiremanns.

You can find Murano glass here in our shop, on eBay; in auction houses ... You can even look for it at a flea market and find a piece, if you are lucky.

However, how do you find out in this case whether it is genuine?

To guarantee the authenticity one hundred percent is highly difficult and often only successful if you can trace the steps from the outline to the production process. Otherwise, you must start to search for features. Is there a signature, an acid mark or a label? If so, then it is easy to look here on our homepage in the right category here and compare.

You can find further comparisons among others in the book 'Art Glass from Murano 'by Marc Heiremanns. You can classify the object through the signature, the shape and the colour of the label. You can also find out the period of time it was produced.

There is no signature on the object, any label or acid mark? Then you have the possibility, to search for it in books and auction catalogues for similar objects.

Colour matching and comparing similar outer shapes of the object help to classify the assignment. Especially colours are very difficult to emulate. There you may even find your object!

After having built up a large collection, you should someday think about whether and/or how you want to make them public. You could stage an exhibition.

We at design-and-arts wish you much happiness and success in building your own personal collection. We are at your disposal with further questions and we invite you to browse our extensive stock for treasures.

We researched the information on manufactures and artists to the best of our knowledge and from reputable sources.

In case we made a mistake, we apologize for that.          
Shop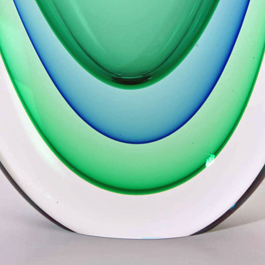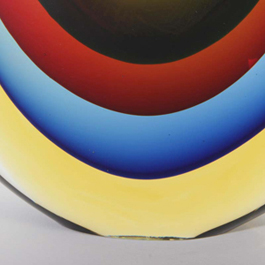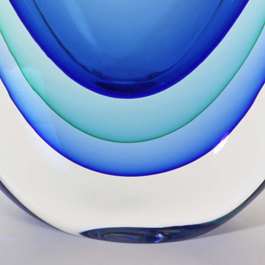 share