---
Participating in design-and-arts Auctions
The following information is intended to assist Bidders and Buyers. All design-and-arts Auctions are conducted according to our Conditions of Sale which can be viewed in the design-and-arts Terms and Conditions which can be found at other place. Here you will find information on the following areas however if you still have any questions we are very happy to answer them and talk you through the process so please feel free to contact us.
• Viewing
• Registering / taking part at design-and-arts Auctions
• Bidding
• Buyer's Premium and other costs
• VAT
• Payments
• Collection & Shipping
Where can I view the auctions?
All auction lots can be previewed on our website 1 week prior to an auction going live. All articles can be viewed and inspected 1 week in advance of any auction and during the auction in our showroom at Weberstr. 5, 30916 Isernhagen.
How can I register to bid?
All visitors to the design-and-arts website are able to view full details of the lots in an auction. However in order to participate and place bids in an Auction, Bidders must register their details, thereby agreeing to the design-and-arts Terms and Conditions. Please click Register to submit your details online or you can register with us in person during the auction viewing.
Once registered you will not need to re-register for subsequent auctions, simply click Sign In and use your registration details to access your account.
How does online bidding work?
Each lot has an individual auction end time as stated on the Website, with lots in an auction generally ending two minutes apart. Any bid placed within the last 5 minutes of a lot's auction end time will extend the lot's period of bidding by up to 5 minutes to allow time for counter bids.
The Successful Bid in any Auction will be the first highest bid as registered by the system that equals or exceeds the reserve price at the point of a lot's auction end time. 
Incremental Bids
You can submit bids incrementally as per the next possible bid as indicated on the bidding screen.
Maximum Bids
You can also submit a maximum bid. This bid is similar to an absentee bid, is strictly confidential and can only be viewed by you. A maximum bid allows you to place a bid for the maximum level that you are willing to bid and iRostrum will then bid on your behalf up to your maximum amount. Your bid will always be at the lowest possible level subject to the reserve price and any other bids placed 
on the lot. If no other bids are placed on a lot then your bid will be no more than the reserve price for that lot. If other bids are placed on the lot your bid will only be one increment higher than the highest other bid, up to your maximum. If there are two or more equal bids submitted on a lot then the bid submitted first will take precedence. You may increase your maximum bid at any time without any possibility of bidding against yourself.
Absentee Bids
If you are unable to submit a bid directly through our online bidding platform you can request to submit an Absentee Bid by completing and signing an Absentee Bidding Form and returning it to Design-and-arts. It is the Bidder's responsibility to check that the Absentee Bidding Form has been received by Design-and-arts. This additional service is complimentary and confidential. Such bids are at the Bidder's own risk and Design-and-arts cannot accept liability for our failure to receive and/or place any such bids.
Bid Increments 
Bidding increments are generally set at 10% of the Current Bid. If a bid placed does not match an actual bid increment it will automatically be rounded down to the nearest actual bid increment and will be confirmed onscreen.
Bids Enquiries 
T: +49 (0)5136 920 22-10 
E: info@design-and-arts.com
What are the charges?
Buyer's Premium
A premium of 10% will be added to the hammer price.
VAT
VAT is already included in the hammer price but is not shown for all items (see item description). VAT is currently 19% and will only be added to the buyer's premium.
How can I pay for my purchase?
Your invoice will be created shortly after the auction has concluded. It is usually sent out within 48 hours of the auction. If the article has to be shipped the invoice will be part of the shipment. If you are picking up the item in person you will get a printed version of the invoice.
The final amount due will include the hammer price, the buyer's premium, VAT on the buyer's premium and any shipping charges if requested.
If we ship in any third party country you are responsible for any applicable taxes and other charges.
Payment of the total Purchase Price will be due from a successful Bidder in cleared funds within seven (7) days after receipt of the invoice. 
Payment must be by one of the methods stated below.
-         Cash at pick up
-         Per PayPal: paypalpayment@design-and-arts.com
-         Money wire:
Account holder: Anne Marie Mueller-Domroes
Institute: Volksbank Bigge-Lenne eG
IBAN: DE97 4606 2817 0069 4196 00
BIC: GENODEM1SMA
Reason for payment: "YOUR INVOICE NUMBER"
Any banking fee has to be covered by you.
Where can I collect my purchase?
All purchases can be picked up at our business location at Weberstr. 5, 30916 Isernhagen from the first day on after the auction has finished. Packing material and boxes are available for free. Opening hours for pick up are every business day from 09.00 am to 03.00 pm if nothing else is agreed.
Storage Fees
Does apply for any article what has not been picked up 30 days after the auction has ended. The fee is 2,00 Euro per day.
How can I arrange shipping?
Costs for shipping and handling are
National:
fix 10,00 Euro / article incl. VAT for national shipped articles if there is not a "no shipment" note in the auction text because of size or condition of the item.
Europe:
fix 20,00 Euro / article incl. VAT for articles shipped inside Europe if there is not a "no shipment" note in the auction text because of size or condition of the item.
America / Canada:
fix 30,00 Euro / article incl. VAT for oversee shipments if there is not a "no shipment" note in the auction text because of size or condition of the item.
Rest of World:
Please ask us: info@design-and-arts.com
Combined shipment might be possible. Please ask us: info@design-and-arts.com
Please contact us if you want us to ship your items.
Shop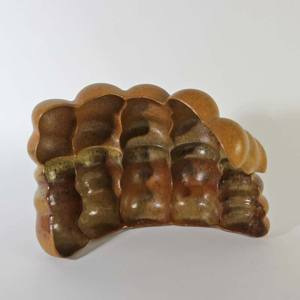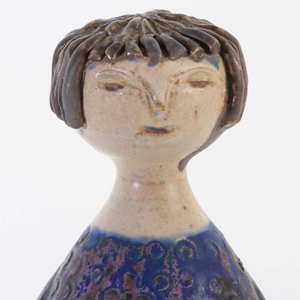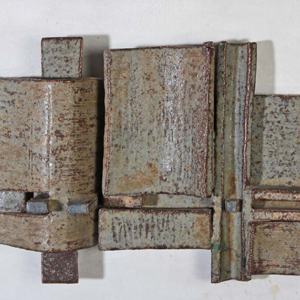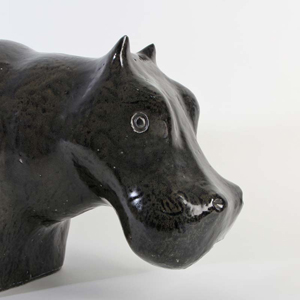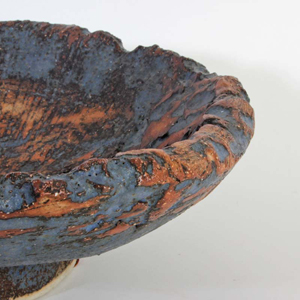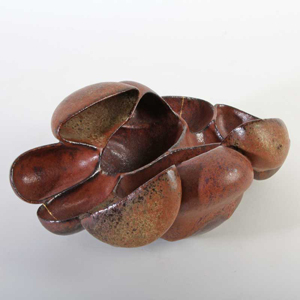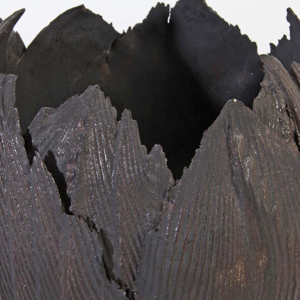 share